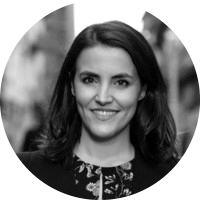 Ferreira Carolina
Graduated with a Master's degree in Psychology from the Faculty of Psychology and Educational Sciences of the University of Porto and graduated in Human Resources Management at Porto Business School.
She worked from 2008 to 2017 as a career counsellor at the Cité des métiers of Porto.  She had the opportunity to organise workshops and personalised assistance on career guidance, training, employment, management and reconversion, volunteering and entrepreneurship. 
She has developed and organised the initiatives Speed Recruitment, MASTER.SPITCH, Preuf par 9, Assessment Day, among others. At the beginning of 2018, she assumed the position of Division Manager in the Municipal Division for the Promotion of Employability of the Porto City Council. This division includes two important projects: the Cité des métiers and the Porto Social Innovation Centre. Within this framework, its mission is to promote employability, entrepreneurship and social innovation skills in the city of Porto.