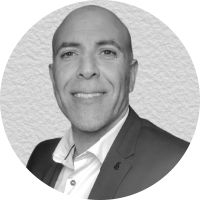 Mezerai Mohamed
After a career essentially focused on career transition, I moved into management as a team leader and development manager in consulting companies; as an organisational consultant working for the public service in particular, and then as a manager of job centres.
As a psychologist, I continued my studies with additional training throughout my professional and personal career: Transactional Analysis; ADVP (Activation of Vocational and Personal Development); training on tests, etc.
My main areas of intervention are individual and collective training missions for managers, whose main areas of development are people management, interpersonal communication, interview techniques and the definition of professional projects.
I also provide individual and team coaching, career assessment, potential evaluation and support for executives undergoing professional and/or personal change.
In the specific field of Career Development Counseling, we support private sector employees, resigning employees and self-employed people to :
take stock of their professional future
develop new skills
evolve within the company
progress in their profession
launch their activity
prepare for their professional interview
change jobs
choosing the right training.
To achieve this, TINGARI offers adapted services such as structured and innovative personalised advice, thematic workshops, information on job opportunities nearby, counselling for setting up a business, career guidance, professional mobility, career transition, finding training courses…
In short, my Career Development Counseling is a great toolbox for identifying new avenues for professional development!