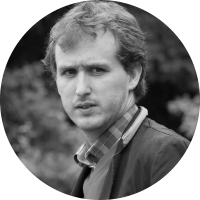 Marchal Olivier
Originally from Charleroi, he spent his childhood and adolescence in the South and then the North of France.
With a degree in Sociology and Social Change from the University of Science and Technology of Lille-1, Olivier Marchal began his professional career as a teacher in secondary education before working for the Education-Training-Employment Basins of Wallonia-Picardy, then of Charleroi.
Coordinator of the IBEFE of Charleroi and of the first school basin of the Wallonia-Brussels Federation for 6 years, multi-partner dynamics, institutional optimisation, and the challenges of organising organisations and public efficiency are at the heart of his professional concerns.
Today, he is the Director of the Cité des Métiers de Charleroi and a radio chronicler on La Première. He actively participates in the development of the future Charleroi-Métropole Campus and supports strategic thinking in the areas of Training, Education, Employment and Orientation.
Father of 3 children, passionate about vocal music, choirmaster and sports coach, when he is not inspired by the vegetable garden, he likes to play strategy games on the family computer.