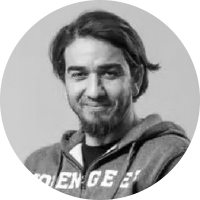 Ouassari Ibrahim
Ibrahim Ouassari is the co-founder and CEO of MolenGeek, an international technology ecosystem that makes digital technology accessible to all.
After an atypical and self-taught career in technology, he launched his career as an entrepreneur.
It was because someone gave him a chance one day that his career took a turn. From then on, Ibrahim Ouassari wanted to give opportunities to young people and decided to launch MolenGeek. Today, the solution has been exported to Padua (Italy), Amsterdam and Rotterdam (in the Netherlands) but also to Antwerp and Charleroi. Ibrahim Ouassari was named by Google CEO Sundar Pichai as "an innovator who is building a better future".