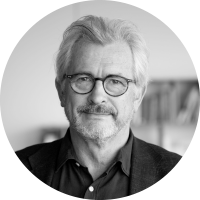 Clerfayt Bernard
An economist by training, Bernard Clerfayt was Federal Secretary of State for the modernization of the Public Finance Service, ecological taxation and the fight against tax fraud. He has been mayor of Schaerbeek since 2001, currently unable to attend.
Since 2019, he has been the Brussels Minister in particular in charge of Employment and Vocational Training. A mandate that was shaken very early on by the Covid-19 crisis. This reminded everyone of the importance of allowing more Brussels residents to have access to employment. But it has also accelerated the changes already underway in the labor market. Skills expectations are changing and this is a challenge for everyone: job seekers, workers, entrepreneurs.
In this context, Actiris, Bruxelles Formation and all those involved in socio-professional integration are on the front line to help the people of Brussels gain jobs. The priorities of Minister Bernard Clerfayt are the implementation of policies so that the skills, know-how and qualifications of Brussels residents evolve and adapt to the changes underway. His goal ? That the transformations of the labor market become opportunities for the people of Brussels.